Houston Web Design Experts
100% WORDPRESS DESIGN

100% WORDPRESS DEVELOPMENT
100% WORDPRESS MAINTENANCE
We're your WordPress developers for life.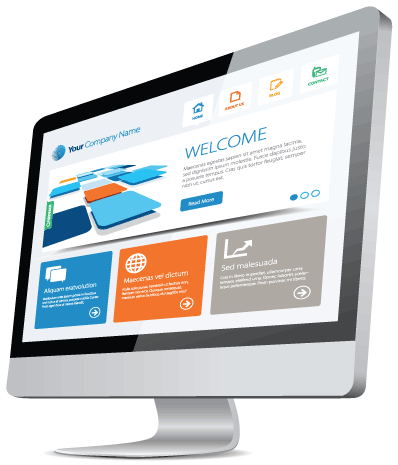 Houston Web Design Specialist
Hyperlinks Media has been a Houston Web Design Agency for over 22 years and has built thousands of websites for businesses ranging from small mom-n-pops to fortune 500 companies. While we did not start as WordPress developers, over the years, we have seen the explosive growth of the WordPress platform and have now dedicated our agency as 100% WordPress development. We specialize in WordPress website design, WordPress development, and WordPress support & maintenance. If you're looking for experienced WordPress developers for life, you've found it!
Houston Web Design Services

WordPress Design
As a Houston Web Design agency, we specialize in WordPress design. From custom theme structures to theme modifications and template web designs, we can achieve the look you want for your website. We design for desktop, tablet, and mobile to create a delightful mobile-experience for your website users.

WordPress Migration
Our WordPress developers are extremely efficient in moving existing WordPress files and database backups to another server so no data is lost. This ensures quick and safe WordPress migration procedures so that all content, themes, setting options, and plugins are transferred without any hassle.

WordPress Development
We are 100% WordPress developers. By specializing in WordPress development, you will be working with a team of WordPress specialists that have the experience and skills necessary to work within the infrastructure and ecosystem of the WordPress platform. Our WordPress developers work on both the front-end and back-end of WordPress.

Website Conversion
Do you like your current website but wished it was on WordPress? No worries. Our WordPress developers can take your existing website and convert it into a WordPress website with the same exact look. Once re-built, you will enjoy all the power of having your website on a powerful and secure CRM.

Support & Maintenance
We can provide you on-going WordPress support & maintenance once we complete your web design. Already have a WordPress website? No problem, we can provide support & maintenance on your existing WordPress website too. Either way, we are here to help and we can be your dedicated WordPress website support & maintenance team to have your website running at peak performance.

Dedicated Developers
Our website developers are 100% WordPress developers only. Our WordPress team brings a versatile set of expertise to handle everything from theme execution and plugin management to fully-custom designs and unlimited support. No matter what your needs are, our WordPress developers have your back.

Popular CMS
Counting only sites that use a content management system (CMS), WordPress has a market share of 64.1%. It's estimated there are over 400 millions websites that currently use WordPress. From small businesses to companies such as AMC, Sony Music, Walt Disney Company, Wall Street Journal, and many others use this powerful CMS platform.

Easy Interface For Your Staff
Perfect for non-technical editors and writers, WordPress comes with a WYSIWYG (What You See Is What You Get) interface as well as popular page builders such as Divi. This means your staff can easily add or update content on your website. WordPress is a preferred content management system (CMS) for most businesses worldwide.

Lower Maintenance Cost
WordPress incurs less set-up, maintenance, and customization costs, which makes it a cost effective CMS. You can also assign your staff as users and give them permissions to make content changes to your site which removes update fees.

Mobile-friendly
With WordPress, your customers will have a mobile-friendly experience that is clean, uncluttered, and easily readable. We make sure your audience will love their experience on the mobile version of your website. Plugins such as WordPress Mobile Pack, Jetpack, WPTouch, and WP Mobile Edition can also enhance your website's mobile-optimization.

Highly Customizable
Our WordPress developers can create and modify different WordPress layouts and themes so you can achieve the website you want. Moreover, our WordPress developers can also customize functionality with custom coding or using powerful plugins to get the most out of your WordPress website.

Secure
With the new advent of managed WordPress hosting, WordPress is now more secure than ever before. This hosting solution also includes an SSL Certificate, CDN, and daily backups. Our developers can also add plugins to restrict WordPress sites from SQL Injection, Malware, Cross-site Scripting, DDoS attacks, etc.
Frequently Asked Questions
How long have you been a Houston Web Design Agency?
While we have been in business over 22 years, we started building WordPress websites approximately 10 years ago. Over the past 3 years, we have shifted 100% to WordPress development. It is now the only platform we build on so you know you are getting the best in WordPress development!
Can you design a custom theme for our WordPress website?
Absolutely, we can developing custom child themes and library files for your website. We follow top-of-the-line coding practices to integrate the functionality of WordPress sites and make your website easy to update. We are always careful to never alter your WordPress core files.
Can you develop or install custom plugins to my WordPress site?
We sure can! If you need a custom feature for your website, we can locate, install, and configure any plugin so you get the functionality you want for your website. If we can't locate a plugin for what you need, we can custom code a plugin for you.
Will my website be mobile responsive?
Absolutely! Nowadays, a mobile responsive website is critical. Not only do we make sure your desktop website looks great, but that your mobile site looks just as good!.
Will my WordPress site be easy to update?
We will build your WordPress website with an easy-to-use page builder so it makes updating you website a breeze.
Do you provide WordPress hosting and security?
We sure do! We provide WordPress hosting that is tuned especially for WordPress.
Hosting also includes…
● Nightly Backups
● Security & Malware Monitoring
● SSL Encryption
● Content Delivery Network (CDN)
HOUSTON WEB DESIGN LEADERS
WordPress Design | WordPress Development | WordPress Maintenance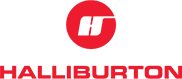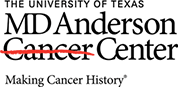 Long gone are the days that marketers were unable to narrowly target individual business locations, convention centers, buildings and storefronts, and audiences that weren't directly interested in their services and products. With...
read more
IN BUSINESS 22 YEARS

THOUSANDS OF WEBSITES BUILT
WORDPRESS DESIGN SPECIALISTS
We're your WordPress developers for life.