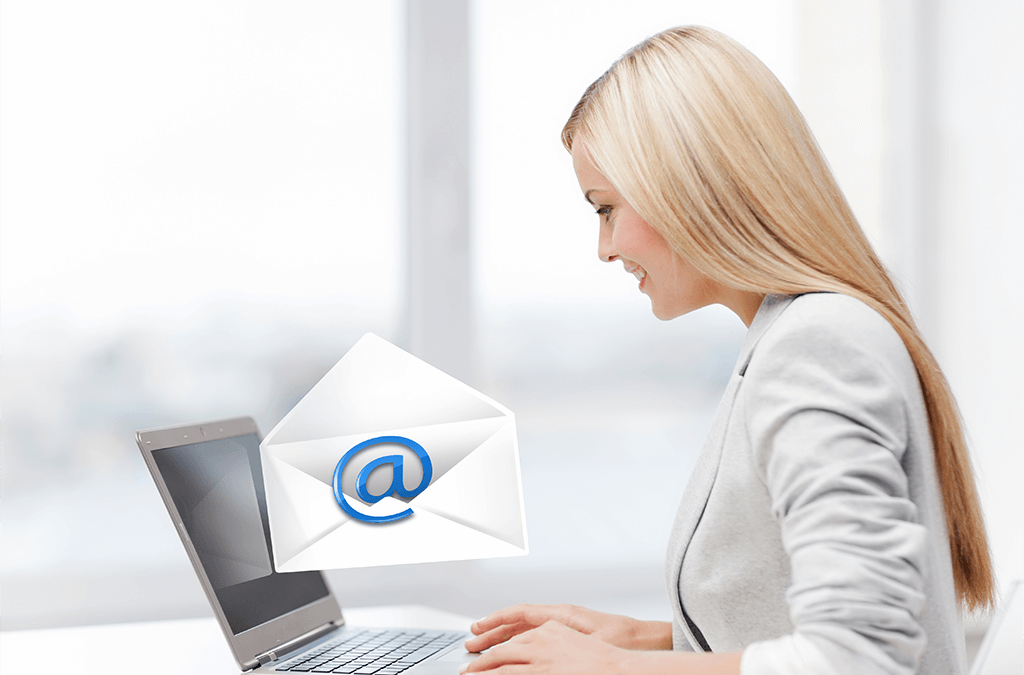 The digital landscape of business has drastically transformed marketing over the past decade, but email marketing has continued to hold its ground in producing a high return on investment (ROI). In fact, it's reported that there is a $40.56 ROI for every dollar spent on email marketing. (Customer Think, 2018).
So, what are you waiting for? Businesses that refuse to capitalize on the astounding benefits of email marketing will fall flat in the digital world. It's as simple and as harsh as that. You're losing leads and forfeiting conversions if you're not taking advantage of email marketing.
Technology has altered the course of how you'll interact with your customers for years to come. And while it can be difficult to decide where to spend your marketing dollars, here's why email marketing should be one of your first investments for your marketing arsenal:
Reach Further
Email marketing is a critical strategic component of any business plan; to ignore it would be a terrible miscalculation. Chances are, you know someone who may abhor social media, but has used the same AOL email account since the 1990s–and they check it religiously. Believe it or not, email marketing has the greatest reach.
While Facebook boasts 1.86 billion monthly active users, email usage is expected to top 3 billion users by 2019. Email marketing is nearly 40 times more effective than Facebook and Twitter combined in helping businesses bring in new customers. (Campaign Monitor, 2018) In addition, you can now reach people on any device, from just about anywhere with more than two-thirds of all email messages now being opened on a smartphone or other mobile device. Let that sink in
Drive Conversions
To put it simply, email marketing drives conversions home. If you want to turn potential clients into paying clients, you'd be wise to invest in this tremendous force. It drives more conversions than any other marketing channel, including direct mail, search, and social media. Additionally, a marketing message is five times more likely to be seen in an email than on Facebook. One report displayed that 66% of online consumers made purchases on a website as a result of email marketing whereas only 20% made a purchase as a result of social media.
How 'bout them apples? But, social media still has its (incredibly valuable) place in marketing campaigns, so it helps that subscribers are more likely to share your content via social media than visitors from other sources. (Fractl, 2018)
Reap the ROI
With three-quarters of companies in agreement that email offers excellent to good ROI in 2018, it shouldn't surprise you that most businesses are making a pretty penny off of a considerably low-cost investment. Plus, once you've attracted an audience interested in being blasted with updates from your business, you're able to approach your yearly sales strategy differently. Considering your emails will spike your website traffic, encouraging customers to purchase more than just what was advertised, you could be achieving bigger sales through email than other advertising methods. The Direct Marketing Association (DMA) and Demand Metric found the median ROI of email to be 122 percent. That is four times higher than direct mail, paid search, social media, and other channels.
Let's Build Your Email List
The benefits of email marketing are truly astronomical in regards to how it can spike your conversion rates and even increase website traffic. In order to reap these benefits, however, you need to have a list of emails to send your emails to. There are multiple ways you can attempt to grow an email list. You can gather emails by implementing an email list form on your website through which prospects can stay updated on your blog, as customers request a quote on your services, or by creating a subscription page for your email newsletters. The latter method would require you to give website visitors a reason as to why they should sign up for your email newsletter, so make sure to let them know that they will be receiving deals, coupons, information on sales, and whatever else you plan on offering through your email newsletters.
Email marketing is very much alive, folks. Anyone who tells you otherwise is incredibly misinformed. Your marketing dollars are well spent on running email campaigns, but where do you start? You start with a team of professionals who can help you craft your content, design the details and expand your marketing efforts. Here at Hyperlinks Media, we want to help you be heard through email marketing.
Guess what? We've won awards for this stuff. We've even been recognized as a top Shopify Company on DesignRush. Seriously, call us. Let's do great work together.
Read more content like this:
Email Marketing Tips for Success
5 Companies that Show Us How Email Marketing Campaigns are Done Right  
Using Autoresponders to Capture Sales for Your E-Commerce Website