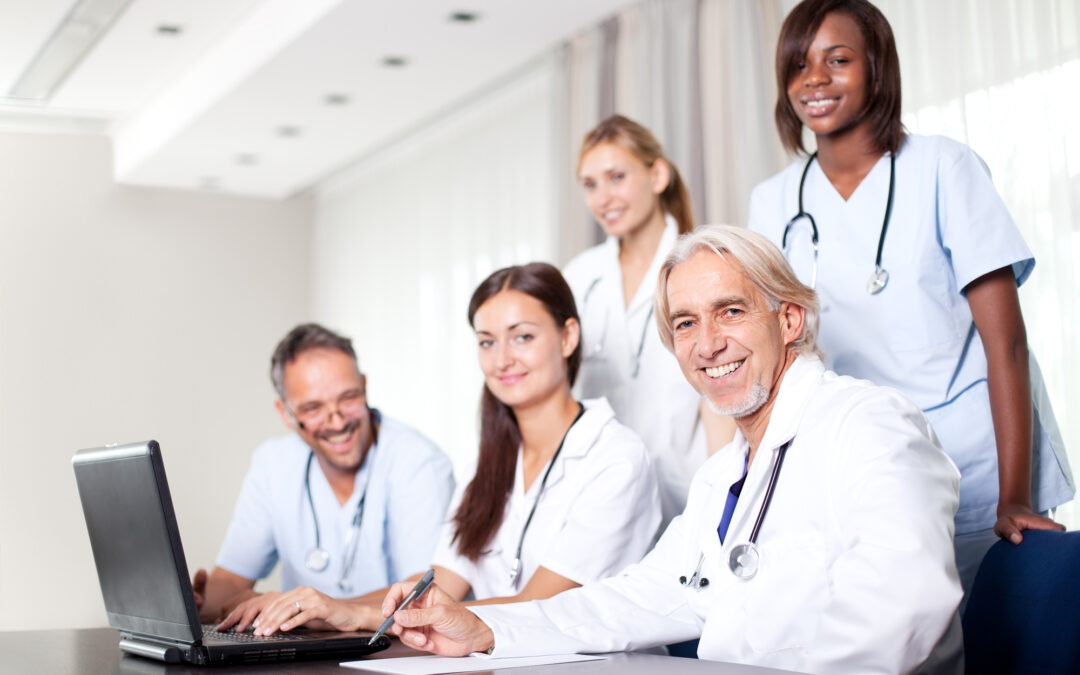 Finding it difficult to draw in new patients for your dental practice? If your answer is an affirmative yes, it is time for you to invest in a conversion-focused website for your dental practice and upgrade your overall online presence.
A fantastic online presence of your dental practice is essential in today's fiercely competitive dental industry. Your dental website serves as the digital front entrance to your practice and frequently serves as the primary impression you give to potential patients. According to studies, in today's heavily digitalized world, more than 60% of individuals locate & contact their doctors online. Therefore, your dental website is surely one of the greatest ways you can represent your dental office in the digital world.
Why do dentists need a conversion-focused dental website?
Your website serves as a visual representation of your dental practice. A conversion-focused website can help maintain current patients at the same time effectively attracting new patients to your clinic.
Today's dental market is fiercely competitive, with dozens of new practices opening up daily. To give your target audience relevant information, and turn them into patients, practices must concentrate on establishing a dental website that is conversion-driven.
Conversion-Focused Funnel of Dental Websites
A conversion-optimized dentistry website design accomplishes four functions, notably:
1. Awareness
A dental website that is conversion-optimized raises awareness among potential patients. If the audience you are aiming for is new and is unaware of your presence, having a conversion-focused website that ranks for important dental keyword searches will immediately increase the accessibility of your dental website.
Your website will be able to successfully capture your target audience's attention, raise awareness and capture potential leads with the assistance of content marketing strategies and paid advertising.
2. Interest
Not everyone who visits your website will eventually become a patient. Many will depart without taking any action. You must captivate your audience's attention if you want them to take action. A conversion-focused website can do this with its appealing website design, simple website navigation, and engaging and relevant website content.
3. Desire
The desire stage is when your conversion-focused dentistry website manages to capture the interest of your intended audience to the point that they are eager to employ your services. This is accomplished via the content of your conversion-focused dental website, which addresses significant dental concerns, provides details of your service areas, shares remedies and solutions to common dental concerns, and more.
4. Action
The user's decision to take an action is the last step in the conversion funnel of your dentistry website. A conversion occurs when you can persuade website visitors who are potential patients to take a particular action intended to result in an immediate or upcoming appointment with your dental practice. This action could include scheduling an appointment, giving your clinic a call, or deciding to sign up for your email newsletter. Your conversion-focused website is the key to convincing your potential patients to take action.
A website that is well-optimized for both users and search engines ranks higher in terms of visibility and credibility, eventually paving the way for increased patient appointments. A conversion focused website has all the key characteristics that enable Google algorithms to quickly identify them among the multitude of other websites, resulting in higher rank in Google search engine results.
A dental website that prioritizes conversions:
Incorporates strong call to action

Your visitors can learn what you want them to do next via calls-to-action (CTA). Actionable CTAs should be incorporated into your dental clinic websites to make it simple for potential patients to take the necessary actions to proceed to the next phase in the conversion process. This could entail scheduling an appointment, taking advantage of a discount, signing up for an email newsletter, etc.

Enhances The Patient's Experience

A dentistry website that prioritizes conversions has an intuitive layout and user-friendly interface. The result is that users of your dental website can swiftly navigate around the pages, understand the content displayed, and find exactly what they're looking for, whether it's information on a specific dental issue they need to know about or how to fill out the patient forms. You can also enhance and improve your patient's experience through a website that is speed optimized and mobile responsive.

Makes it simple for prospective patients to get in touch with your dental clinic

Your dental clinic's website serves as a digital touchpoint thanks to its conversion-focused design. It gives your visitors necessary contact information, including phone numbers, addresses, directions to their dental practice, and patient contact forms, among other things. By clearly displaying the information throughout your dentistry website, it makes it simple for potential patients to contact your office, ensuring that no patient leads escape your hands.

Shows Proof of Credibility on Your Dental Clinic's Website

Patients want to connect and engage with dental professionals who can effectively understand and address their dental concerns. Your website can demonstrate your legitimacy as well as your knowledge & experience in the dental industry to your intended audience through client testimonials, engaging and informative content, educational videos, etc. Positive comments and recommendations are compelling human validations that can increase your potential patient's trust in your dental practice.

Enables online scheduling on Your Dental Website

In today's fast-paced, technologically evolved society, convenience is king. In a similar vein, 73% of patients said they prefer to schedule dental and medical appointments online, according to Experian Health's study on patient access. Patients prefer to make appointments quickly and easily from your clinic's website rather than having to switch to another device to make a phone call, thus a dental website that prioritizes conversions offers scheduling options to its potential patients.
Grow your Dental Practice with a Conversion Focused Website Today!
Strong practice growth can also be achieved by a powerful dental website that is focused on conversions and consistently seeks to improve its rates. . To ensure that your dental website is conversion-focused, you should keep track of what works and what doesn't and employ strategies that lead to an increase in new patient acquisition.
Do you require professional assistance?
The experts at Hyperlinks Media are qualified to provide efficient web design solutions that will aid in the optimization of your dental website. Alongside you, our experts will develop a conversion-focused website that converts website visitors into serious patients
Get in touch with us to arrange a FREE STRATEGY SESSION right away.